About Us
THE MARLEY TEAM
The Marley Team name has been synonymous with quality service, professional integrity and successful real estate transactions for more than 18 years. With top-level sales and marketing experience, contract negotiation and local real estate knowledge, The Marley Team is highly qualified to represent you on either the purchase or sale of your home. We are committed to providing exceptional personalized service and always keep our client's best interest in mind. We have successfully closed hundreds of residential purchases and sales since 2002.
Real estate is one of the largest and most exciting investments one can make. We are here to make sure that your process is a pleasant and rewarding one. We look forward to speaking with you and helping you achieve your real estate goals.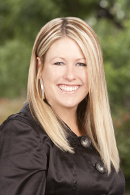 STACY MARLEY is a Broker Associate at Coldwell Banker. Stacy is a Bay Area native, attended Lynbrook High School & graduated from the University of Oregon in 1997 with a BS in Criminology. Prior to Coldwell Banker, Stacy was a Managing Partner at CSR Real Estate Services in Campbell, worked for Intero Real Estate Services in Los Gatos and did PR & Marketing Programs for local high tech companies. Stacy moved to Roseville, CA in 2016. She works in both Santa Clara and Placer County and focuses on assisting The Marley Team's clients with relocating to northern areas such as Granite Bay, Rocklin, Roseville, Folsom and El Dorado Hills.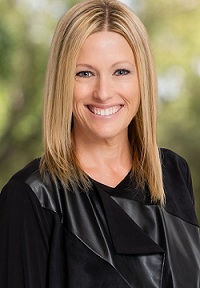 JEN MARLEY is a Broker Associate at Coldwell Banker and a Certified Luxury Home Marketing Specialist. For almost two decades, Jen has been listing and selling real estate in and around Santa Clara County as part of The Marley Team.
Born and raised in San Jose, Jen is a graduate of Lynbrook HS and went on to attend the University of Arizona where she graduated with a BA in Communication. Prior to Coldwell Banker, Jen was a Managing Partner at CSR Real Estate Services in Campbell, worked at Intero Real Estate in Los Altos & spent 6 years doing corporate event planning for companies such as Arrow Electronics and The Wyndham Hotel. Jen resides in Morgan Hill with her husband and four children.
SUMMARY OF QUALIFICATIONS
Over 30 years of combined real estate experience

Both of us are licensed Real Estate Brokers

Certified Luxury Home Marketing Specialists

Certified Short Sale and Foreclosure Resource Agents

CPCR-Certified Purchase Contract Resource

CPCA-Certified Purchase Contract Advisor

Certified REO Specialists

MEMBERSHIPS
Silicon Valley Association of REALTORS®

Institute for Luxury Home Marketing®

Santa Clara County Association of REALTORS®

California Association of REALTORS®

National Association of REALTORS®

ACCOLADES

Coldwell Banker's Top 4% in Production

Coldwell Banker's 2014 Instant Impact Agent of The Year Award Winner

Coldwell Banker's International Diamond Society since 2014

CSR Real Estate Services' 2013 President's Circle Winner

2009 Winner Los Altos' Talk of the Town

Intero's President Circle, 2004 - 2008

(17) 5 Star Ratings on Zillow and (17) 5 Star Ratings on Yelp


TRAINING
Agency Relationships, Duties and Disclosures

Certified Distressed Property Experts

Economics

Environmental Concerns, Construction Overview and Land Use

Escrow

Essential Concepts of the C.A.R. Residential Purchase Agreement

Ethics, Professional Conduct, and Legal Aspects

Fair Housing

Investment Property Analysis

Legal Aspects of Real Estate

Legal Issues

Real Estate Appraisal

Real Estate Finance

Real Estate Practice

Real Estate Principles

Real Property, Tax and Exchanging

Short Sale and Foreclosure Resource

Technology Applications in Real Estate

Trust Fund Management